Technical Committee Members and Reviewers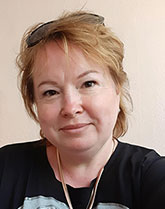 Alina Dychko, Institute of Energy Saving and Energy Management, National Technical University of Ukraine "Igor Sikorsky Kiev Polytechnic Institute" Ukraine



Viktor Oliinyk, Department of Economic Cybernetics; Educational and Research Institute of Business, Economics and Management; Sumy State University, Ukraine



Nor Aizam Binti Adnan, Centre of Studies for Surveying Science and Geomatics, Faculty of Architecture, Planning and Surveying, Universiti Teknologi MARA, Malaysia



Sr Gs. Noorfatekah Talib, Centre of Studies for Surveying Science & Geomatics, Faculty of Architecture, Planning & Surveying, Universiti Teknologi MARA, Malaysia



Fartyshev Arseniy Nikolaevich, Laboratory of natural resources sciences and political geography of V.B. Sochava Institute of Geography Siberian Branch Russian Academy of Sciences, Russia



Choirul Amin,Faculty of Geography, Universitas Muhammadiyah Surakarta, indonesia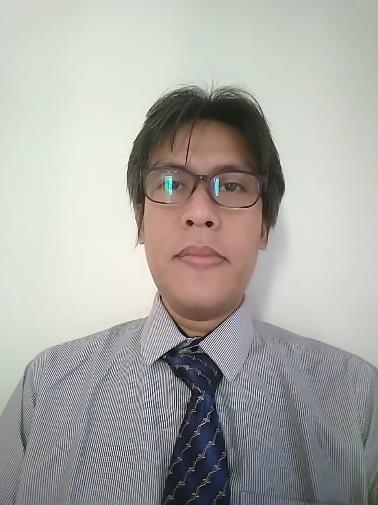 Uyi Sulaeman, Department of Chemistry, Jenderal Soedirman University, Indonesia


Rosewine Joy, Sustainable Development Goals Research Center, Presidency University, Bangalore, India
Indah Hairunisa; Pharmacy Program, Faculty of Pharmacy, Universitas Muhammadiyah Kalimantan Timur, Indonesia
Try Ramadhan, Lecturer in Department of Architectural Engineering Education, Universitas Pendidikan Indonesia, Indonesia
Matskul Valerii, Head of the Department of Mathematical Methods of Analysis of the Economy, Odessa National Economic University, Ukraine
Olena Iarmosh, International Economic Relations Department - Simon Kuznets Kharkiv, National University of Economics, Ukraine
Edward Ngii, ST., MT. Engineering Faculty, Halu Oleo University, Indonesia
Andryan Setyadharma, Department of Development Economics, Faculty of Economics, Universitas Negeri Semarang, Indonesia
Niyomukiza John Bosco, Department of Civil Engineering, Ndejje University, Uganda
Hosea Mutanda, Department of Civil Engineering, International University of East Africa, Uganda
Fabrizio Ambrosino, Department of Mathematics and Physics, University of Campania "Luigi Vanvitelli", Caserta-Italy
Yanhong Jiang, Xiamen University of Technology, China
Lei Jin, Xiamen University of Technology, China
Wongkot WONGSAPAI, Chiang Mai University, Thaliland
Jinli Xu, Wuhan University of Technology of China, China
Benatiallah Ali, Africane university in adrar, Algeria
Monica Siroux, INSA Strasbourg (National Institute of Applied Sciences), France
Susana Garrido Azevedo, University of Beira Interior, Portugal
Christia Meidiana, Brawijaya University, Indonesia
Payam Shafigh, University of Malaya, Malaysia
Irene Mei Leng Chew, Monash University, Malaysia
Chongchong Qi, School of Resources and Safety Engineering, Central South University, China
Bingang Xu, Institute of Textiles and Clothing, Hong Kong Polytechnic University, China
Rubing Zheng, North China Electric Power University, China
A A Q Alwah, College of Landscape Architecture, Northeast Forestry University, China
Annisa Dewanti Putri, S.Pd, M. Eng, School of Civil Engineering and Architecture, Beijing Jiaotong University, Beijing, China
Anees A. Al-Hamzawi. Dept. of Physics, College of Education, Al- Qadisiyah University, Qadisiyah, Iraq
Natalia Vasilevskaya, Department of Natural Sciences of the Murmansk Arctic State University, Russia
Ida Bagus Wayan Gunam, Head of Bioindustry and Environmental Laboratory, Faculty of Agricultural Technology, Udayana University, Indonesia
Hedayat Omidvar, Head of Project Planning and Control, Research & Technology Dept., National Iranian Gas Company, Iran
Nuah P. Tarigan, Character Building Development Center, Computer Science Department, School of Computer Science, Bina Nusantara University, Jakarta, Indonesia
Baba Imoro Musah, Environmental Science and Engineering, Wuhan University of Technology, China
Armand Augustin Fondjo, Engineering in Civil Engineering, Central University of Technology, Bloemfontein, Free State, South Africa
Pardomuan Robinson Sihombing, SST, M.Stat, Statisticiant at BPS-Statistics Indonesia, Indonesia
Eva Rachmawati, Departement of Forest Resources Conservation & Ecotourism, Faculty of Forestry & Environment, IPB University, Indonesia
Hadi Erfani, Department of Chemical Engineering, Faculty of Environmental, Islamic Azad University, Iran.
Katarzyna Pietrucha-Urbanik, The Faculty of Civil and Environmental Engineering and Architecture, Department of Water Supply and Sewage Systems, Rzeszow University of Technology, Poland
Adding more
.
.
We are calling for reviewers/the technical committee members


If you are interested in performing the reviewing work, please kindly submit an application with your latest CV to g2esd@g2esd.net. If you have any colleagues that may also be interested in serving as the peer reviewer of GEESD 2023, please forward the invitation to him or her. Thank you!
Reviewer Qualifications:
PhD level or above

Active researchers in the related field

At least have one or more recent publications in peer-reviewed journals
Reviewer Benefits:
Refresh your knowledge

Gain experience in your research field

Set up your reputation

Enjoy a discount for your conference registration fee after offering valuable review comments

Be a potential candidate of TPC member of the next G2ESD conference

Award a Reviewer Certificate

Free to tour around Weihai after the conference
Reviewer Responsibilities:
Keep the manuscripts to be reviewed as confidential documents

Give constructive review comments, not just simple Accept or Reject

Send back the review comments within two weeks
Acknowledgment:
On behalf of the Organizing Committee of G2ESD 2023, we would like to formally thank the contributors who have given their professional guidance and valuable advice as reviewers during 2022-2023. Their suggestions and comments have helped the conference to ensure the quality and timely publication of the submitted papers.